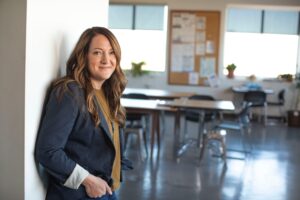 The first step is to fill out our online quote request form or call us during business hours.
It takes less than 3 minutes to complete our quote form!
Once we have the details of your storage or moving needs we'll provide a quote. To confirm the booking, we take payment over the phone via credit card.
Next, you pick a day that works best for your mobile storage unit delivery. We deliver the storage unit right to your property.
You load the storage unit at your own pace.  No need to rush. When your storage unit is loaded just lock your unit and give us a call to schedule a pick-up date. We will pick up the storage unit while respecting physical distancing.  In fact, you don't even have to be present during the pick-up or delivery!
Once pick up is completed, your mobile storage unit will be stored at the Kingcon facility or delivered to a new address. If you want to store the unit on your property short or long term, that's also an option.
Our goal is to make storage hassle-free, remove the multiple trips to self-storage facilities and respect your safety.
We are always here to help. Have a question or need a no-obligation quote? Give us a call!